I am still reflecting on the Ladies Retreat we had this weekend and wanted to share a wee bit more before moving on.
Last week my friend W, who joined me on my market excursion, arrived with the most beautiful package of cards in her hands:
I hadn't yet shared with her the theme of our Ladies Retreat, and how important I felt it was to show kindness in the form of a card or a phone call, especially in the age of email. I felt so blessed that she knew me well enough to know how much I love cards and that sending them is one of my ways to show love and concern for another.
Recently I was invited to a wrap up party at our Coffeebreak leader's home. She had a very busy day and yet, she took the time to put out the most beautiful 'spread' for all of us. She had baked goods, coffee and tea, but didn't stop there. She also put out a vegetable platter, and a fruit tray and more goodies. It spoke to me of how important she felt this ministry was, to go out of her way to bless those involved. She also sent each one of us home with a lovely plant and a very thoughtful card:

And then yesterday, we bid a tearful farewell to our dear K, who is taking up the challenges involved in a new job within the library system. I shared in an earlier post how much she has blessed so many with her kind and thoughtful ways. Well, here is just one more evidence of that: she gave each one of us, her fellow employees, a gift of gratitude and love. Each gift was different and unique to the receiver. That spoke volumes to me. She took the time to contemplate each of us, and then chose a gift to reflect that. I just love what she gave me, both the journal as well as the card:

Another friend, I, went out of her way to drop off some book bags to my home and when I wasn't there, she left them with my hubby, then came to the library just to say 'hi', share a hug and a warm smile. That also meant so much to me!
Another friend, S, dropped by with a beautiful bouquet of fragrant daffodils from her garden....just to let me know she was thinking of me. I have appreciated the emails and phone calls I have received over the course of time from other friends, and those who have taken the time to acknowledge emails that I have sent to them or return phone calls left for them.
Those who gave of their time, talents (giftings) and resources to bless the women at the Ladies Retreat,
I say, "Thank-you from the bottom of my heart".
I feel so privileged with my hubby and four children, who are often thanking me for the 'wonderful' meal, a clean and tidy home and have said that the best part of their day is coming home. That is the most treasured gift they can give me and the the highest compliment they can express to me!
These are just a few recent acts of kindness shown that have really blessed my heart.
There are so many creative ways to scatter seeds of kindness including sharing your gift of baking or cooking to bless another, inviting someone in your home for tea or to share a meal, remembering those in the hospital with a card or a visit, imparting words of encouragment or a compliment to someone, being generous with your time and resources, visiting a nursing home, genuinely listening to others, offering to babysit for a single mother, or a couple with a young family who seldom get time alone....
Here is some sage advice for all of us: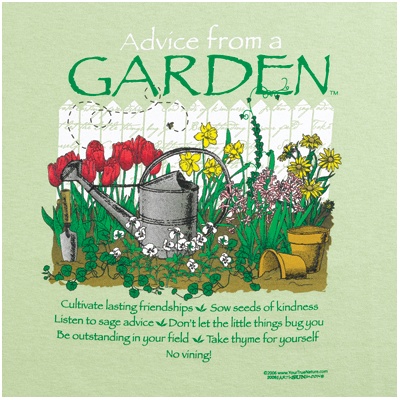 I found this book online and thought it was just beautiful with
a very special message
:
"In the enchanted Irish countryside of ancient forests, singing bridges, and babbling brooks stands a thatch-roofed pink cottage overlooking the sea. In all of Ireland there's no place finer to have a cup of tea. On the door of that cottage is a timeless symbol that recalls travelers home no matter how far they've roamed. And in the heart of that cottage is a compassion and generosity whose warmth and wonder turn the world."
Don't you just love that? It is a reminder to be available, to show hospitality, to extend a helping hand, to be mindful of others, to show compassion and generosity to our fellow travellers on this journey of life.
I want to live my life intentionally, to think beyond myself to those around me and to apply this verse to my life:
" Do nothing from selfishness or empty conceit, but with humility of mind let each of you regard one another as more important than himself; do not merely look out for your own personal interests, but also for the interests of others." Philippians 2:3, 4